2017
Since I left Rice the event has continued to grow and thrive under the leadership we left behind.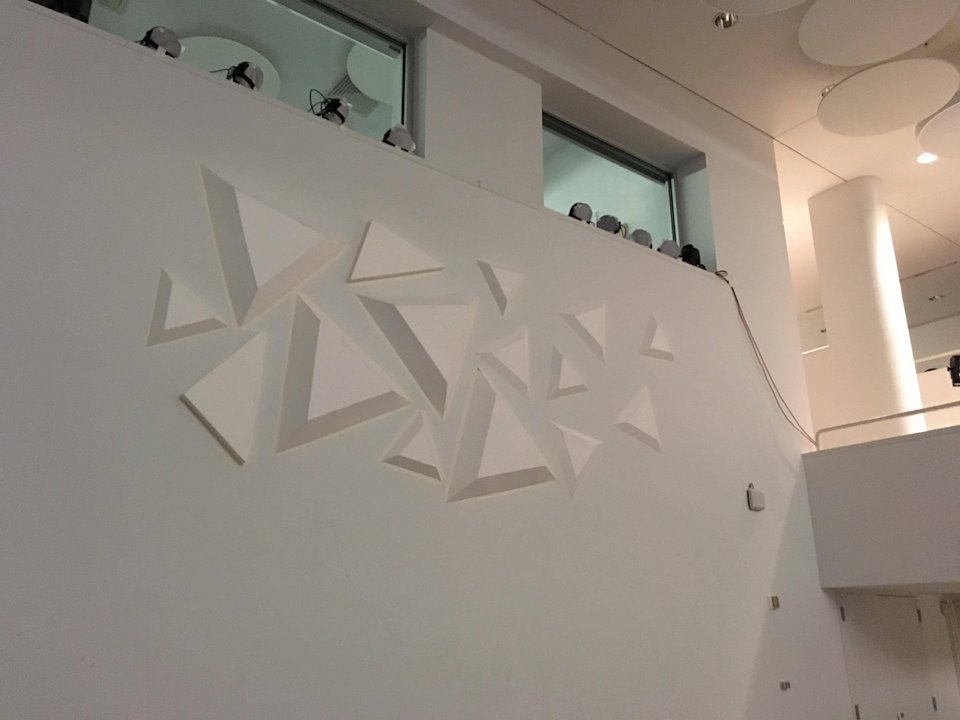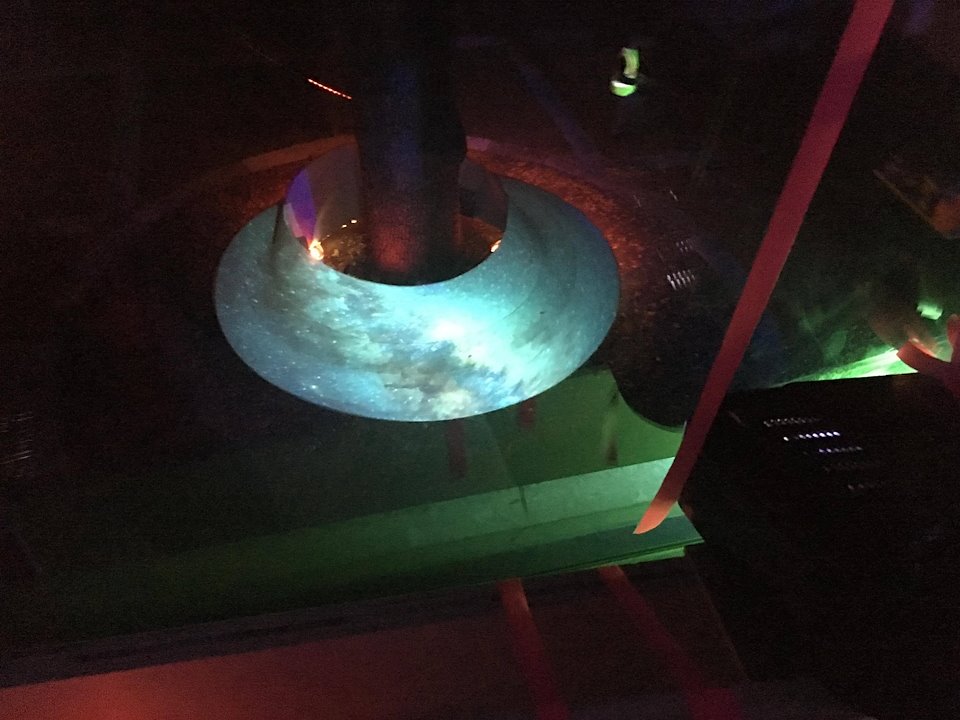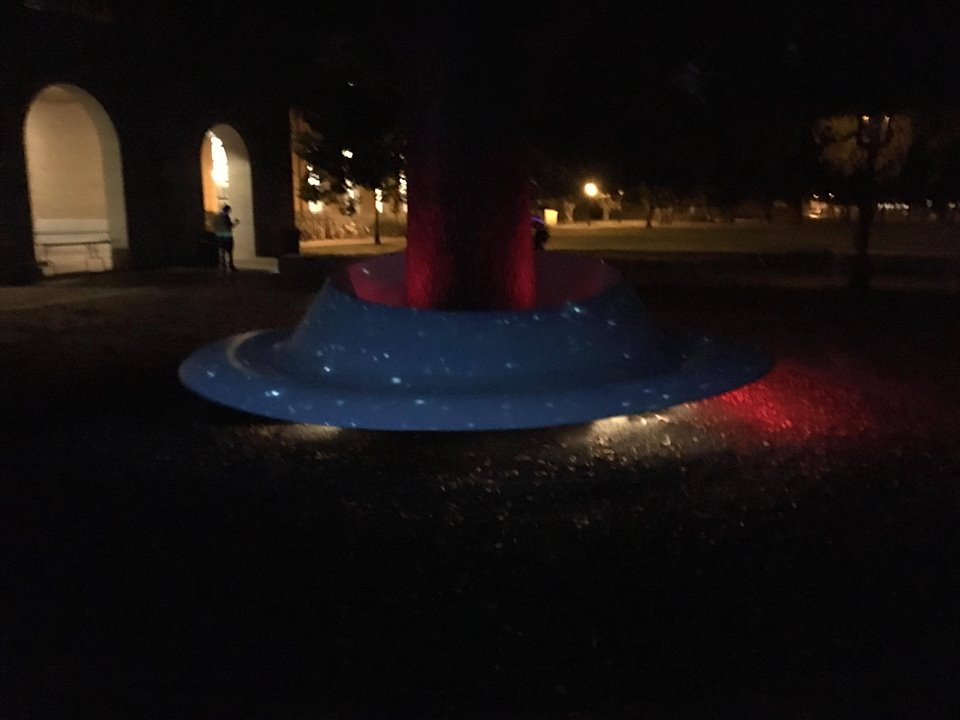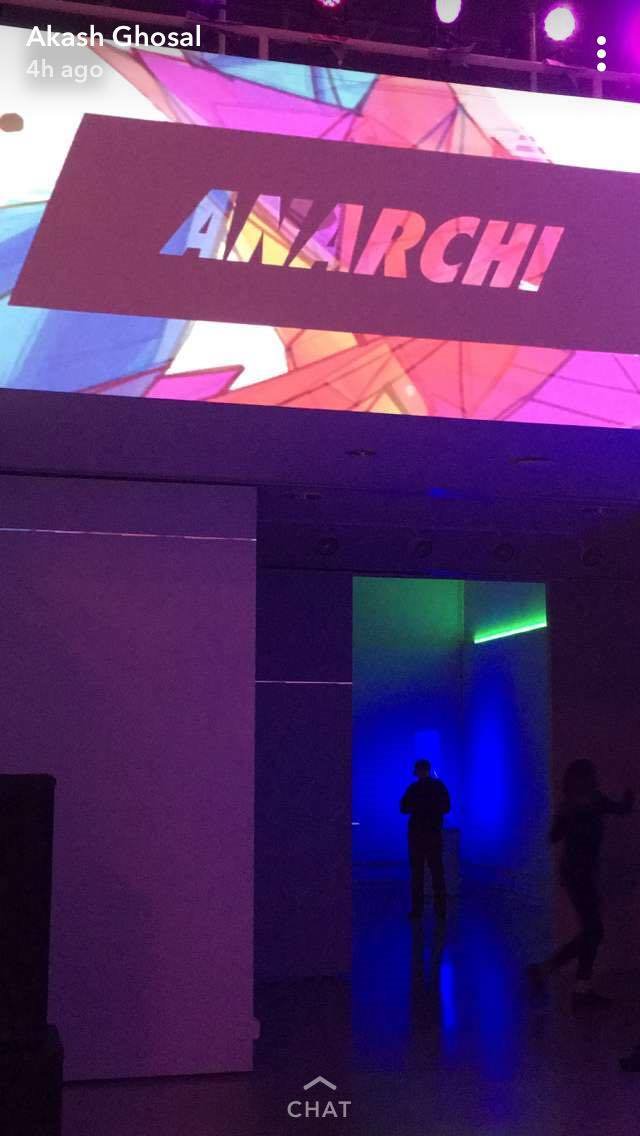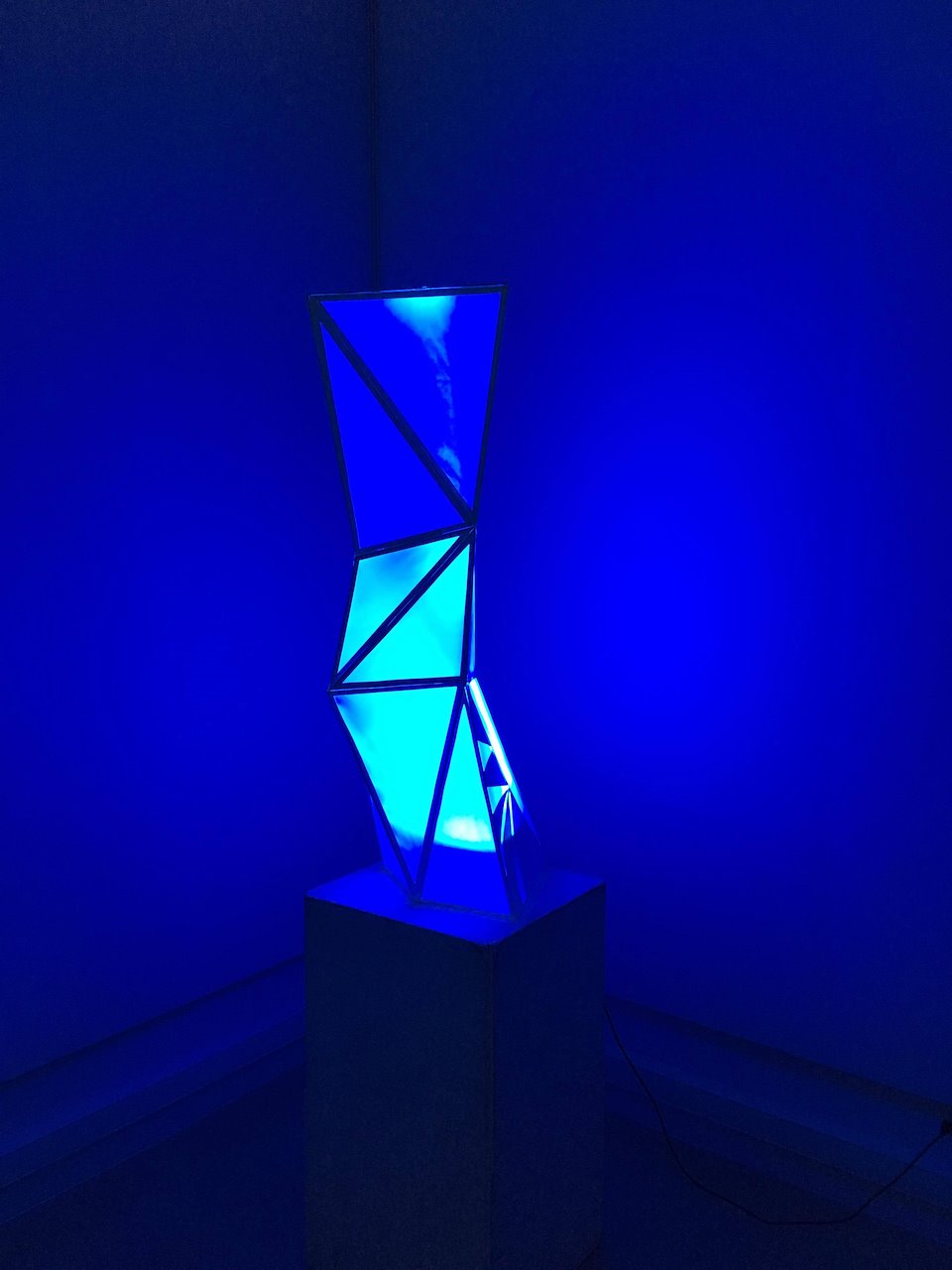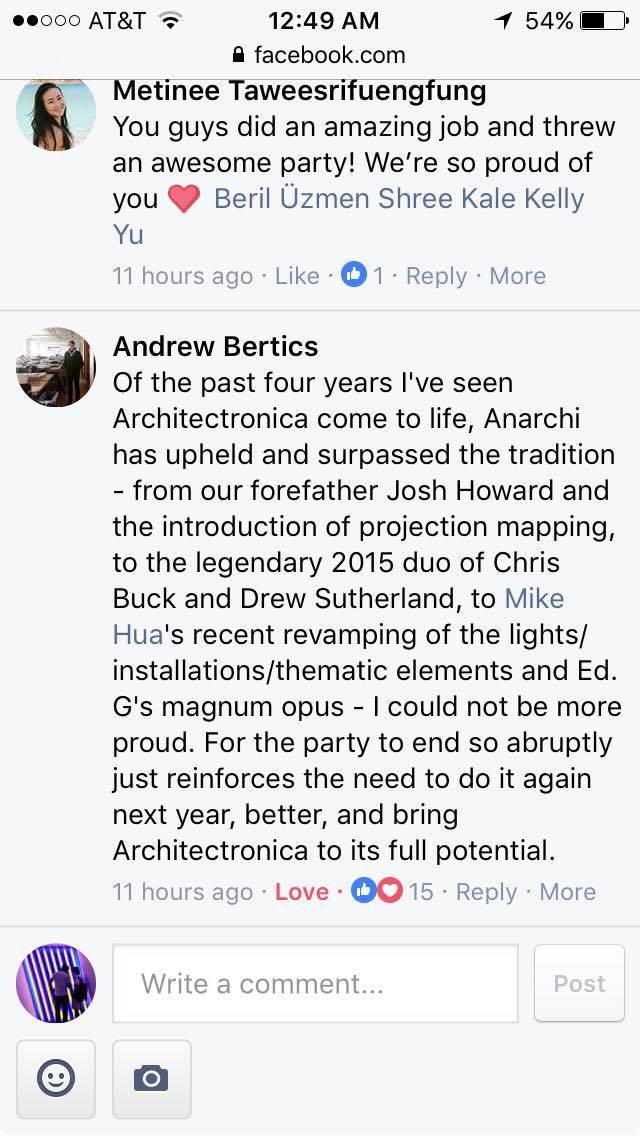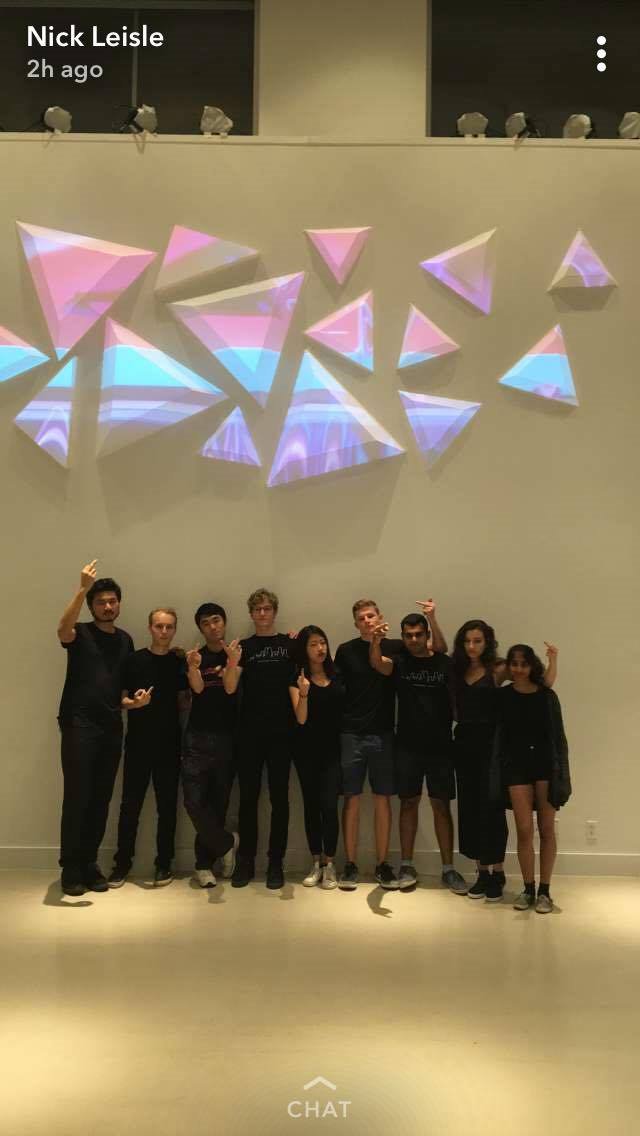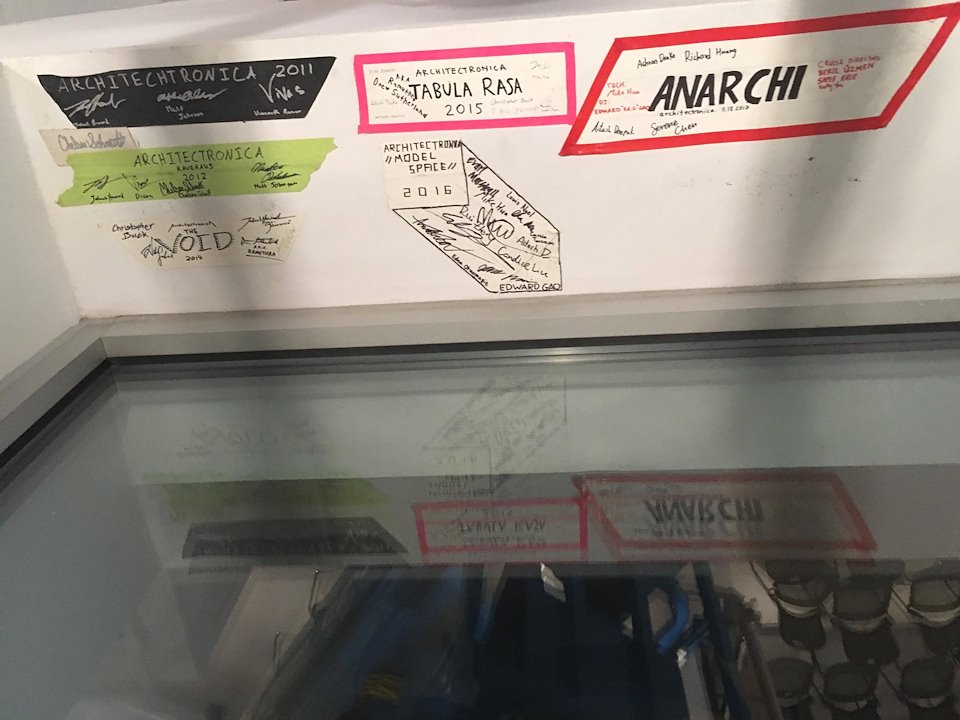 Architectronica
After its rebranding in 2011, the yearly "media party" hosted by Architecture Students at Rice (ASR) has become a unifying event that brings together engineers, musicians, scientists, writers, artists, and planners to celebrate interdisciplinarity, show off their work, test new concepts, demonstrate their creativity, and have fun.
The works are created and curated by students, and serve both to entertain and inform. The featured reoccurring installation animates the distinctly barren interior of the architecture school with student-made media (data visualizations, maps, computer simulations, poems, renderings, drawings, documentary videos, high speed footage, etc) via a multi-channel video projection system that synchronizes the content to live student-created music.
| | |
| --- | --- |
| Role | Production Manager, Creative Lead, Animator, Advertising Lead, Documentation Lead, Composer, Performance Artist |
| For | Media Party for the Rice University School of Architecture |
| Date | October 2011, 2012, 2014 |
| Type | Projection Installation & Exhibition |
| Software | Resolume |
| Collaborators | Matt Johnson, Christopher Buck (Lighting and Sound), Vivas Kumar, Drew "Ramuthra" Sutherland (DJs) |
| Special Thanks | Office of the Dean of Architecture, Architecture Students at Rice (ASR), RUPD, BrightStar AV |
| Photo Credits | Janet Ni, Zachary Marx-Kuo |