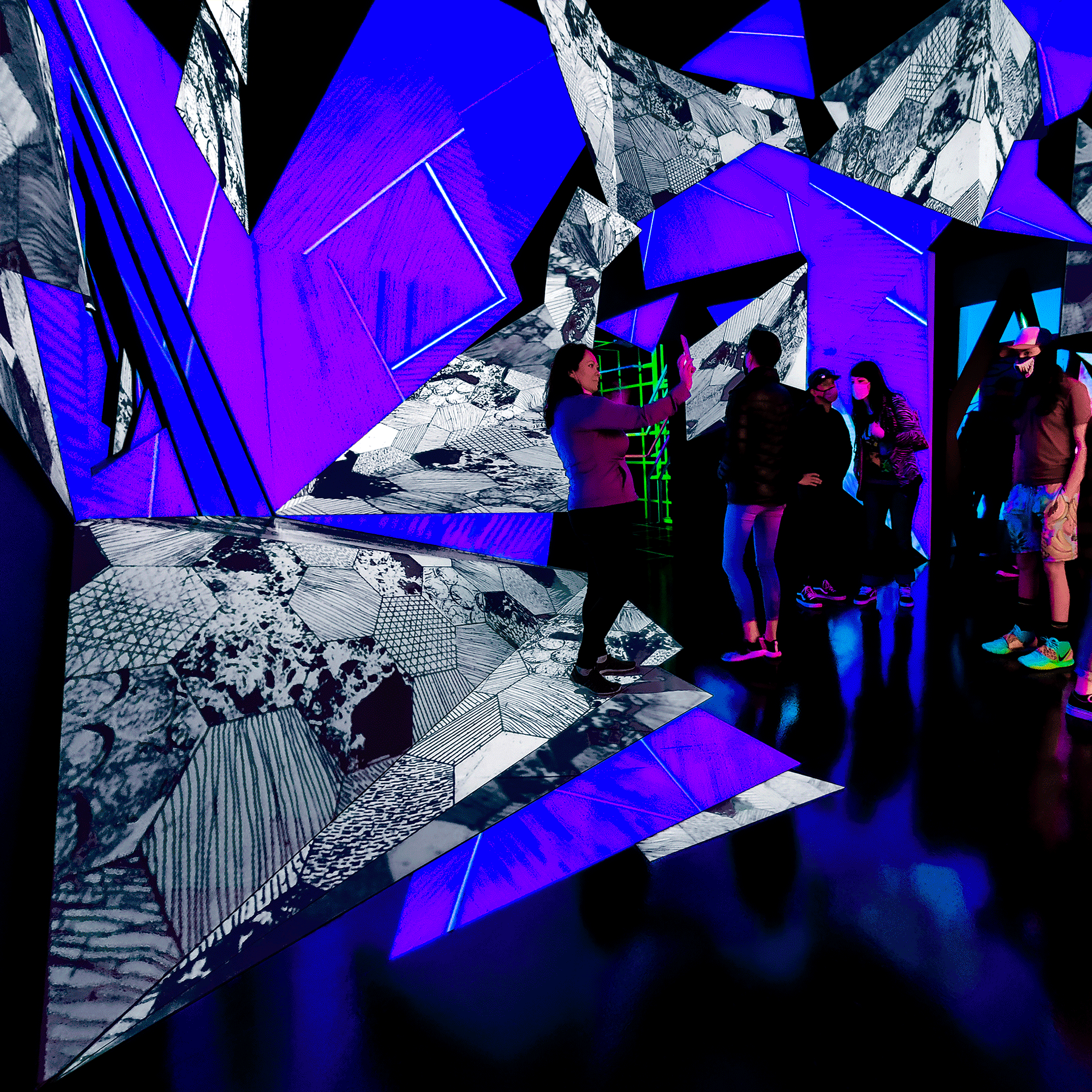 [ Photo: courtesy of the artist ]
FRACTURE
(iter. 1, Texture and Pattern), 2020
Generative
Multimedia audiovisual installation
CONCEPT
An alien tool for pattern analysis, broken in the crash, has become a fracture in spacetime, endlessly sampling and remixing realities. A kind of automated creativity emerges from the broken system's generative pairing. Is the machine still working? thinking? ...dreaming?
DESCRIPTION
The permanent 9-channel augmented reality installation and platFORM for video art continuously generates original content by pairing two randomly selected files from a collection of still images and videos. The visual and audio content of these files are reduced to their abstracted colors and patterns as they are shattered, and mixed, and filtered through the room's countless geometric facets.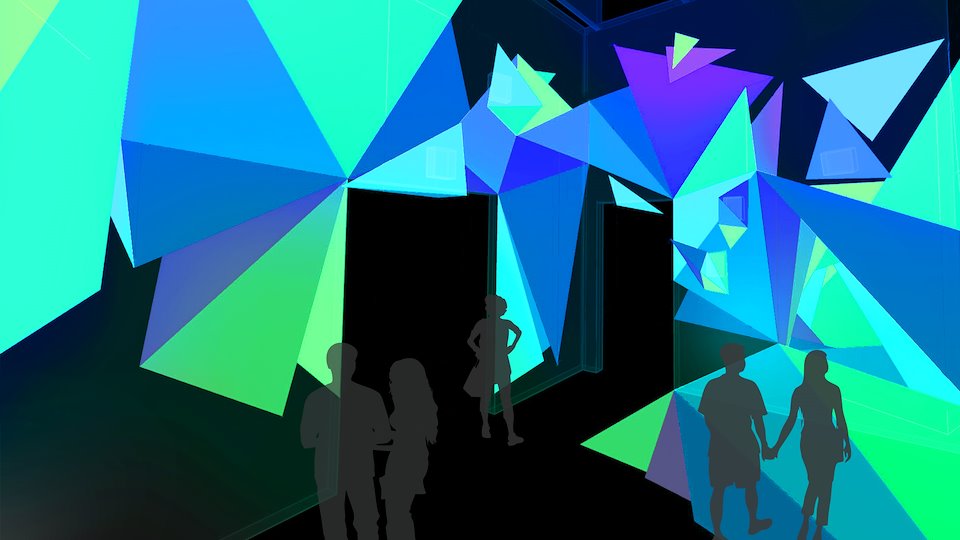 [ Digital model rendering ]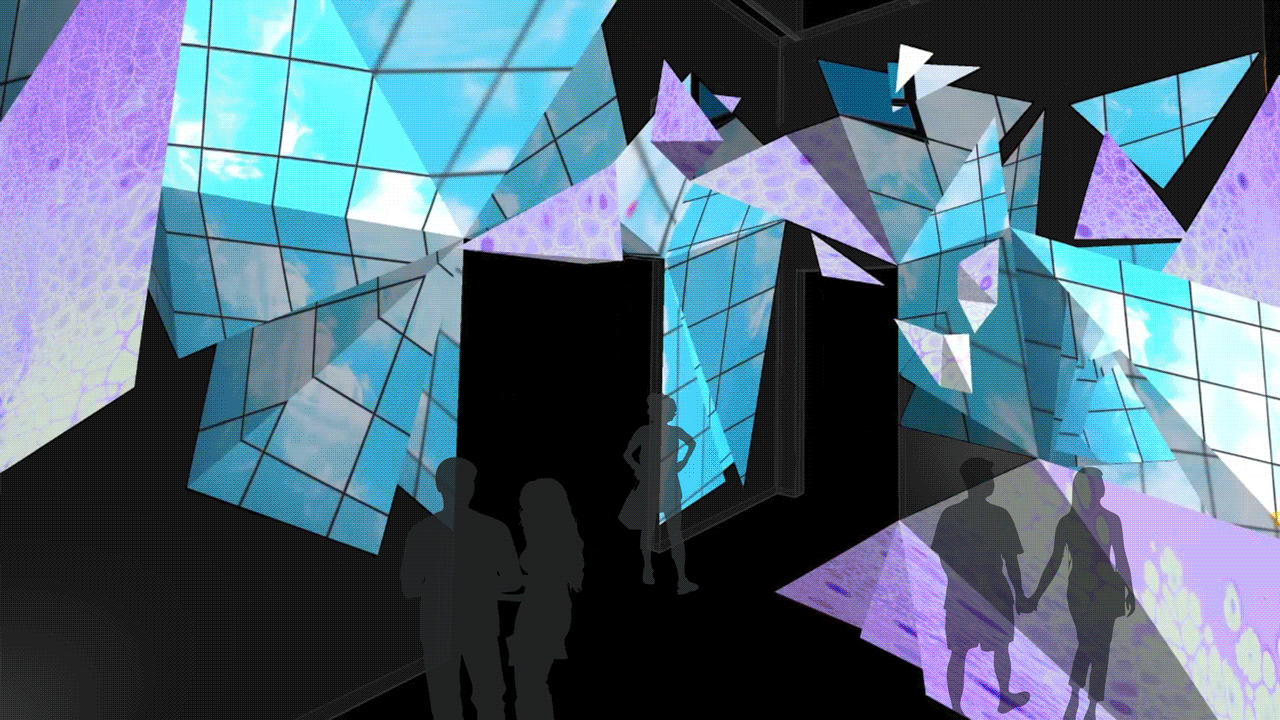 [ Content "mashup" visualization gif ]
[ Content "mashup" visualization 20:00 m ]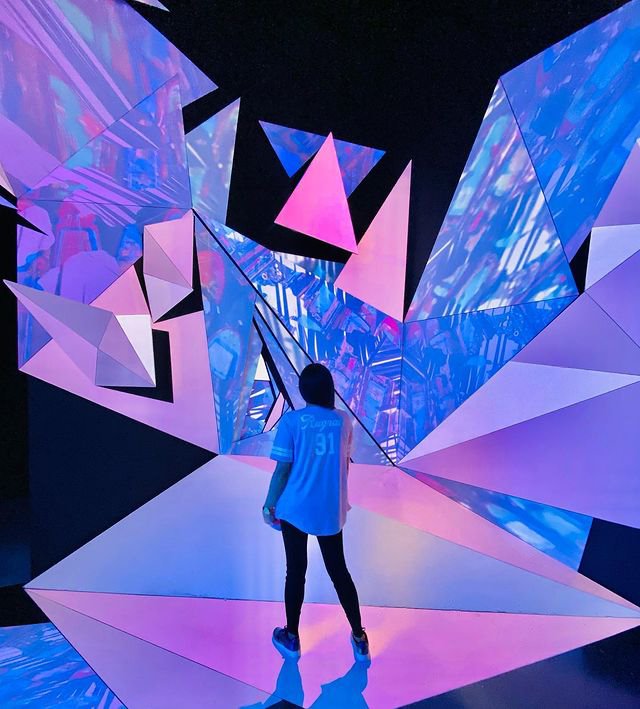 [ Photo: yessica_noemy ]
I can't tell what's real!
[ Mockup of "Nested Layers" focal point. Content: Ange Wood ]
FOCAL POINT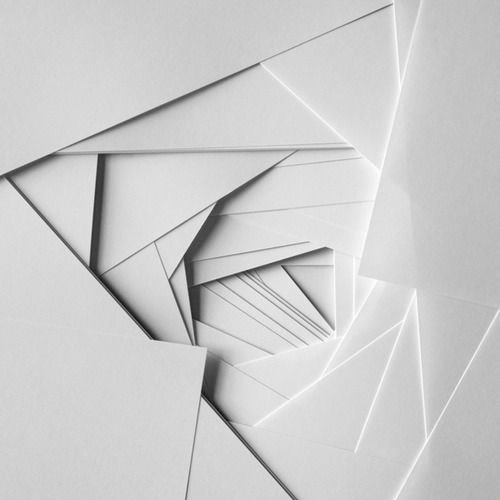 [ Stock photo that inspired the stacked layers aesthetic used to create the focal points in Fracture ]

[ Projection mapping output configuration ]
FRACTURE
| | |
| --- | --- |
| Role | Artist / Designer |
| For | at Seismique |
| Date | December, 2020 |
| Commissioned By: | Seismique |
| Special Thanks: | Professional Scenic Services, Dave Prez |