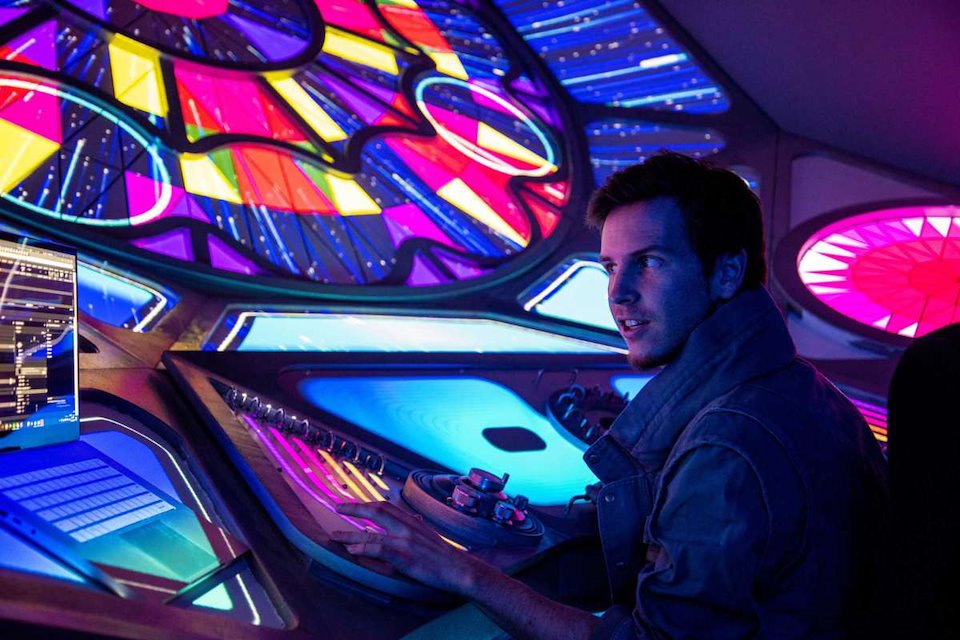 Artist / designer Joshuah Jest calibrating the system's interactive controls.
KALEIDRAL
(iter. 1, Bootloader), 2020
generative
Multimedia audiovisual installation
DESCRIPTION
The Kaleidral is an alien particle collider. The device also happens to produce synchronized synesthetic soundscapes. The interactive audiovisual system utilizes seven projectors, skeletal-tracking sensors, and dozens of knobs and switches to let users to manipulate a generative audiovisual experience and facilitate musical learning. The jovian jukebox draws from a growing collection of visual animations and musical loops. Soon the community will be able to contribute to this collection and mix their own sights and sounds within synthesizer.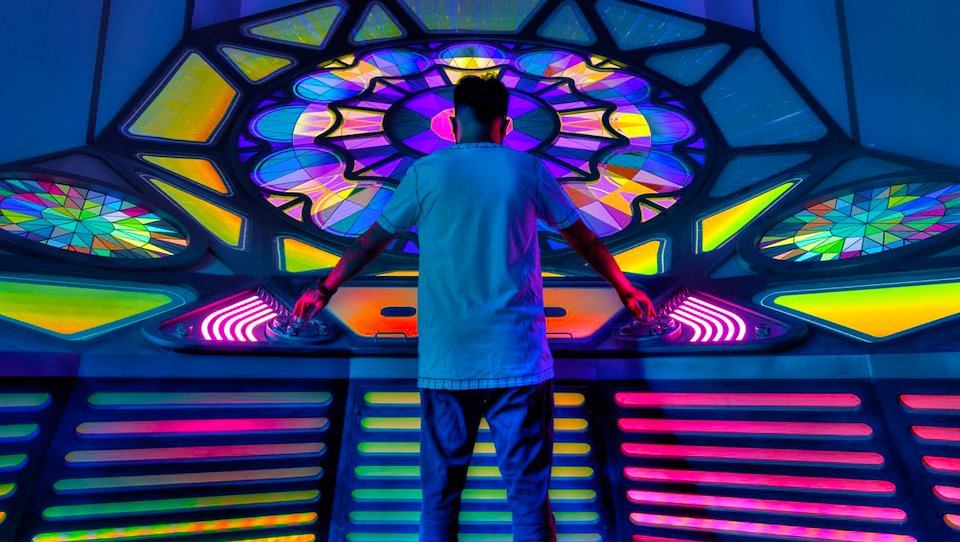 Powering up. Photo: Christopher Brielmaier
Kaleidral, one of Seismique's most dynamic rooms, integrates a song the artist wrote and split into four channels with a kaleidoscopic wall inspired by the stained glass of cathedrals. Guests feel like masters of the universe as they manipulate the designs and sound with knobs on a console.
I always wanted to pull a lever like this!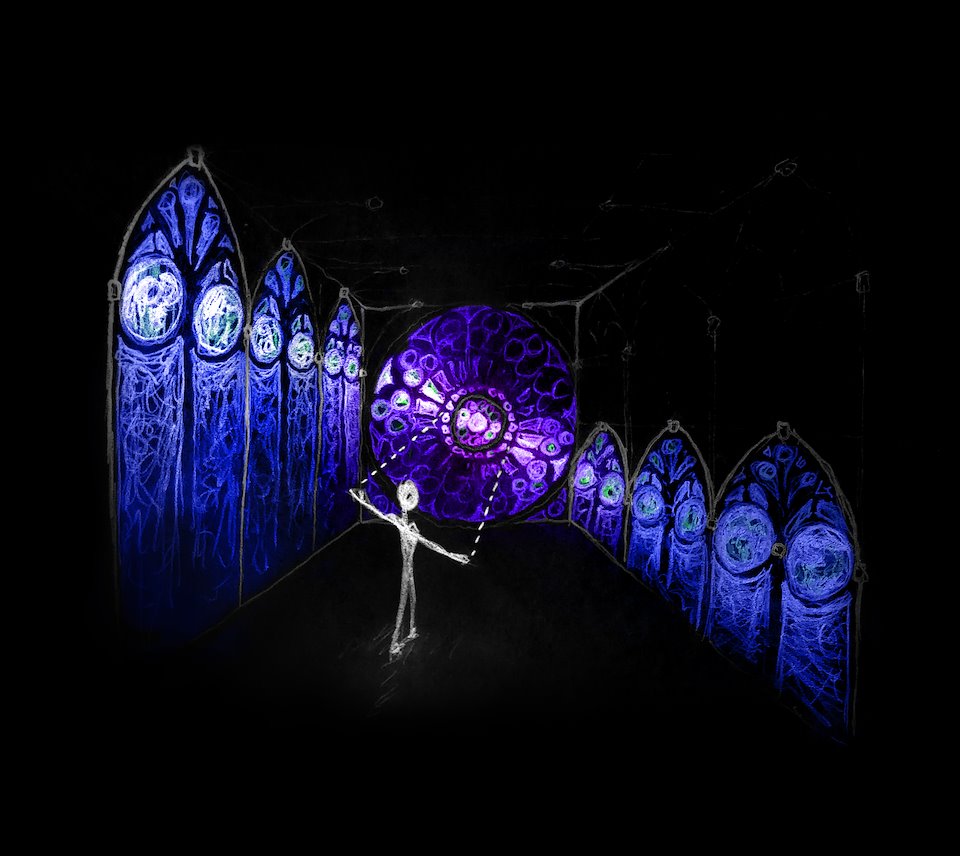 Rosetta Resonance - Early Conceptual sketch.
CONCEPTUAL DEVELOPMENT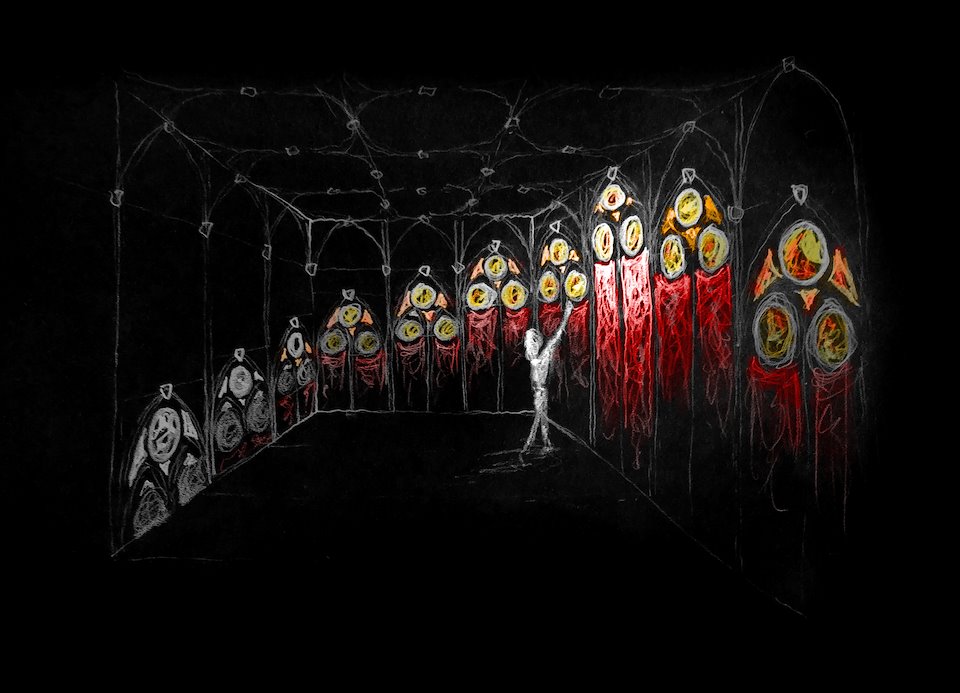 Tritium Triforium - Early Conceptual sketch.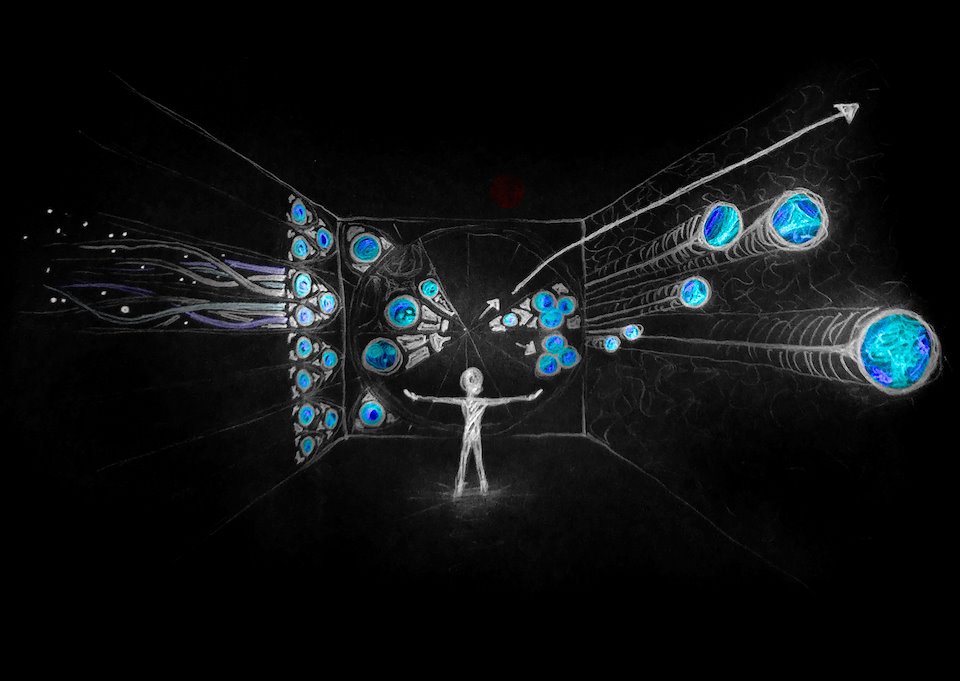 Genesis Gallery - Early Conceptual sketch.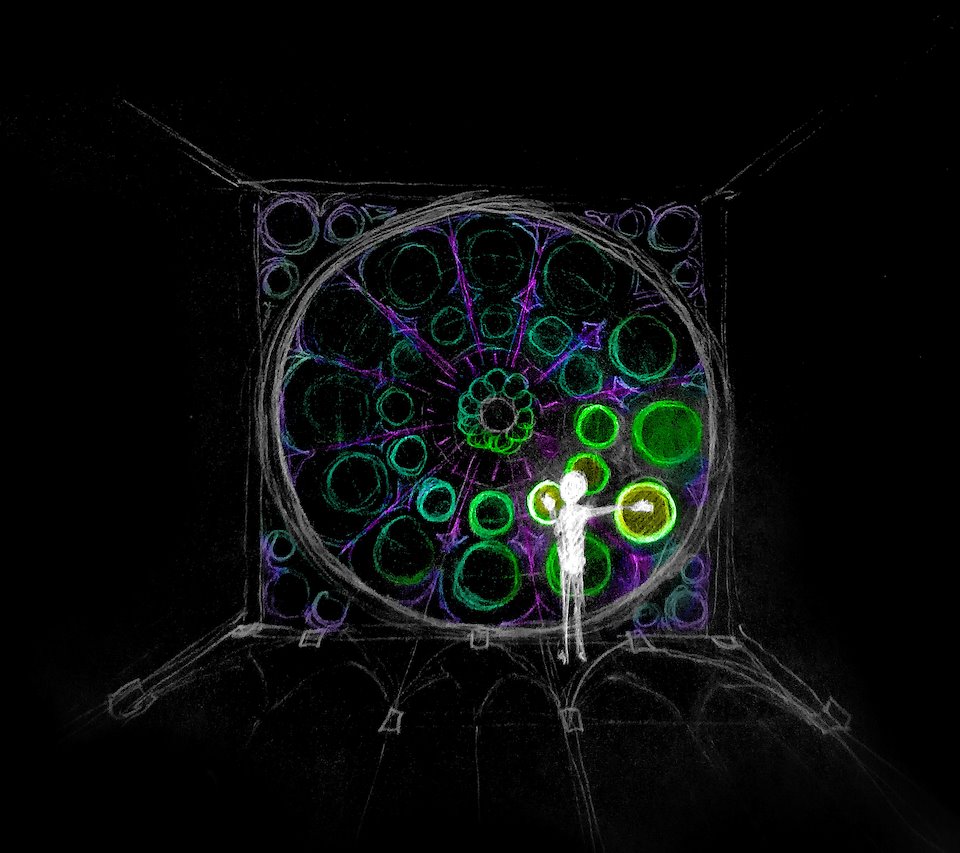 Dome & Crown - Early Conceptual sketch.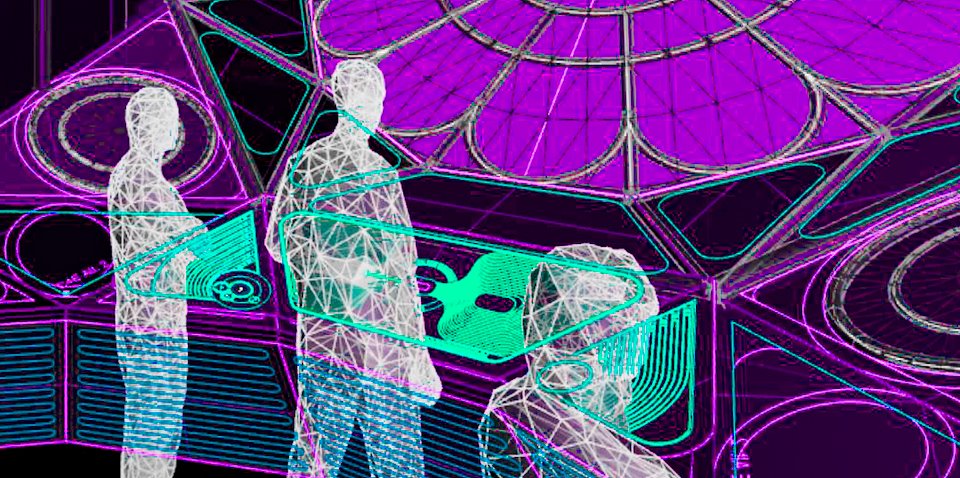 DESIGN DEVELOPMENT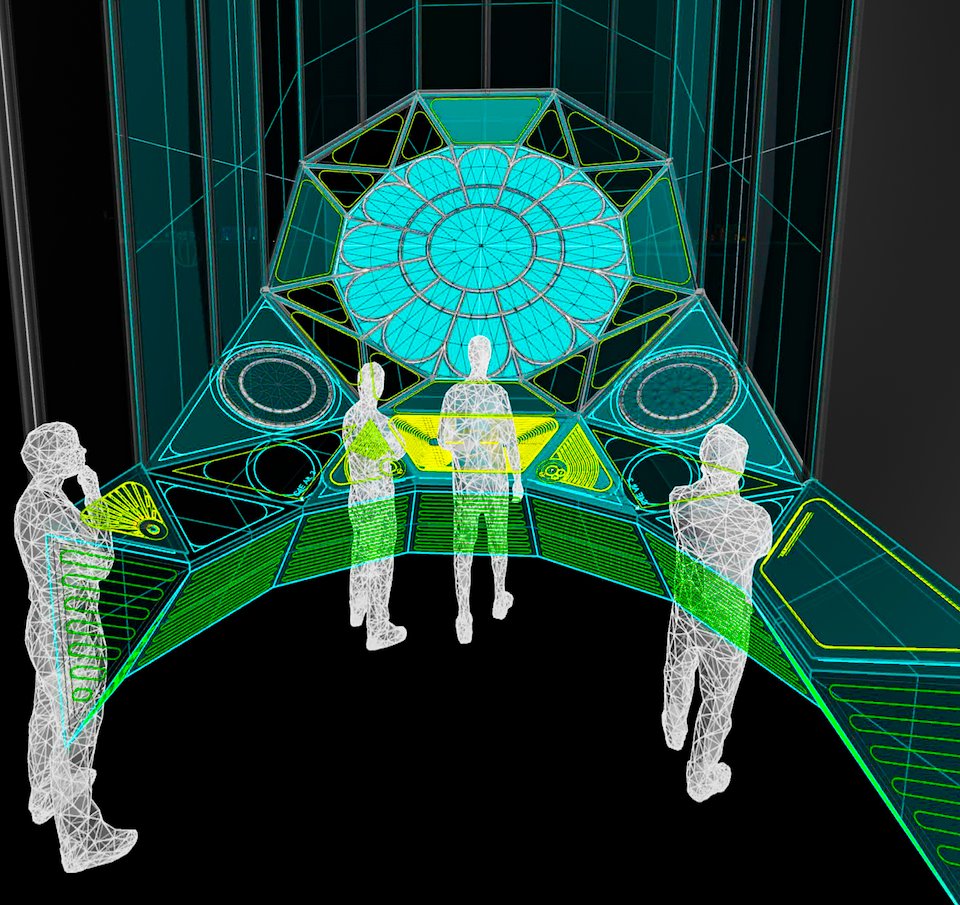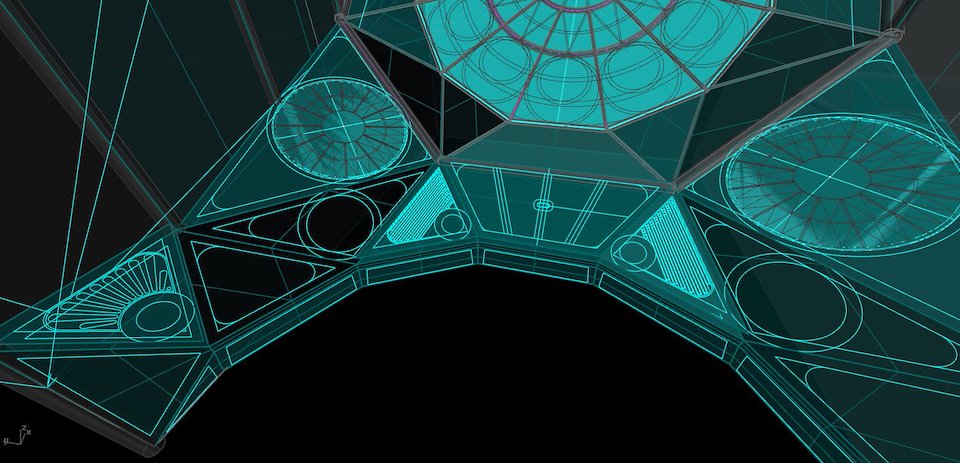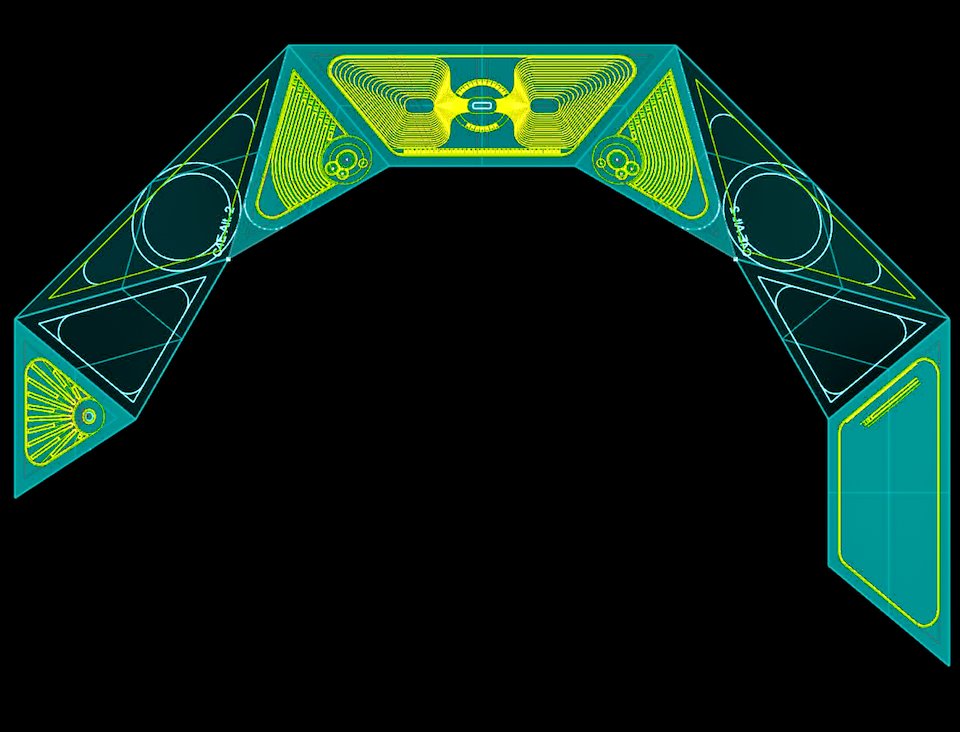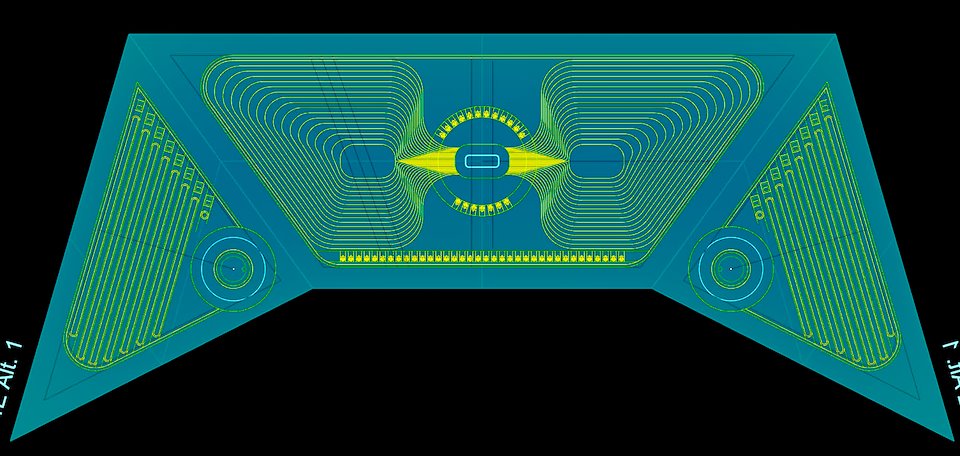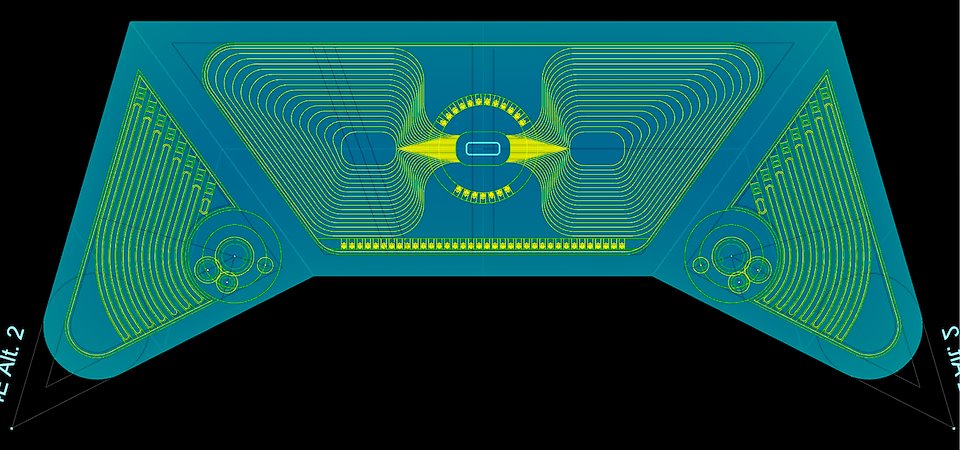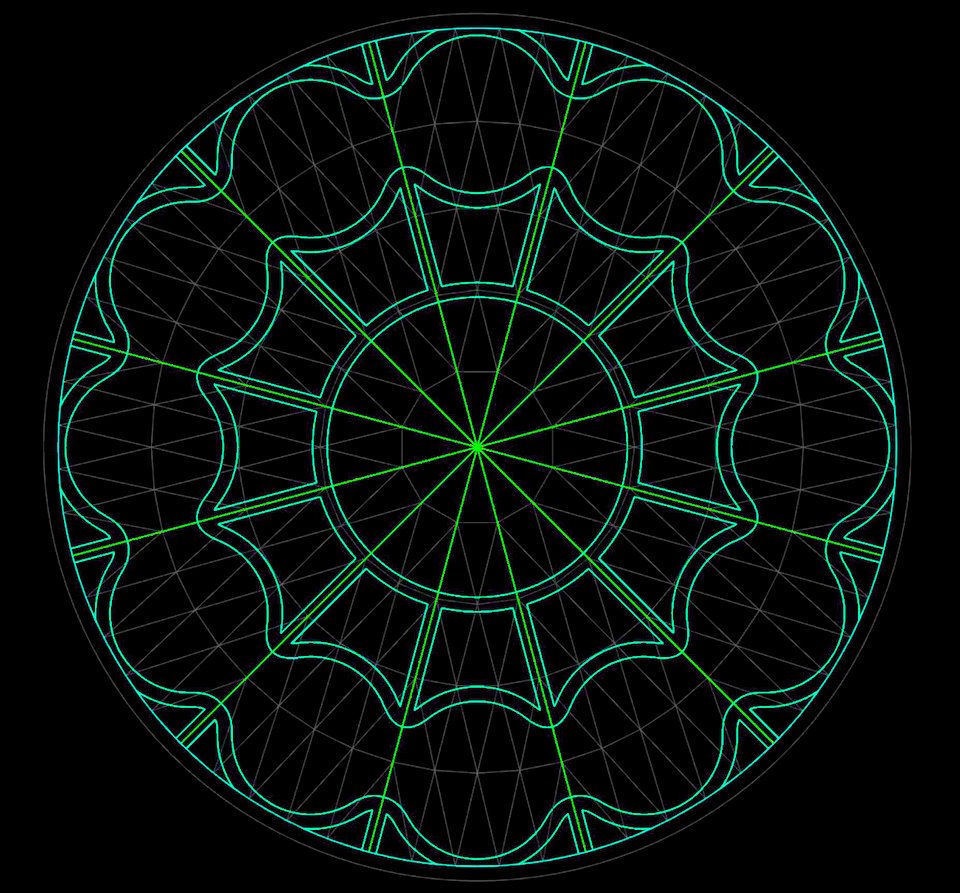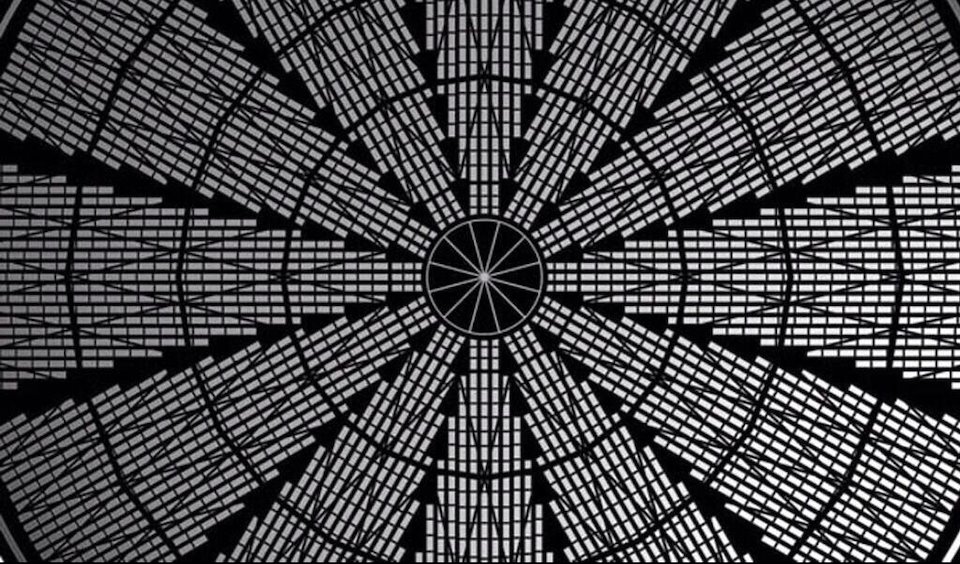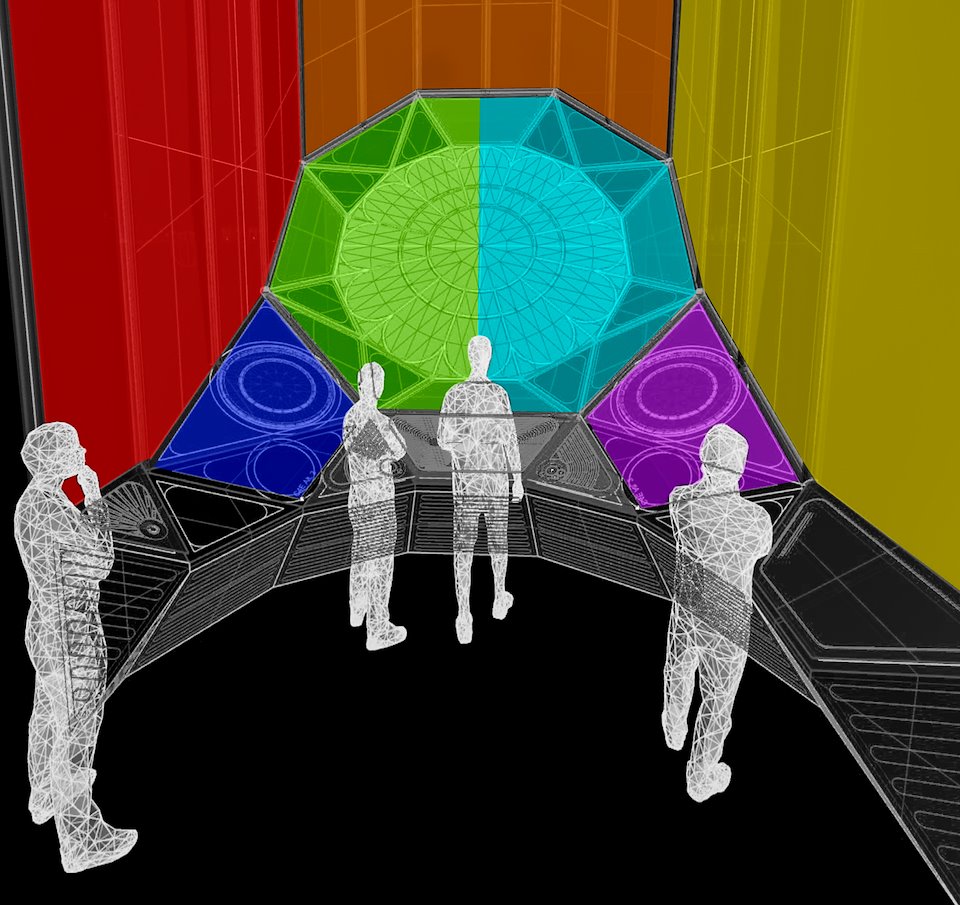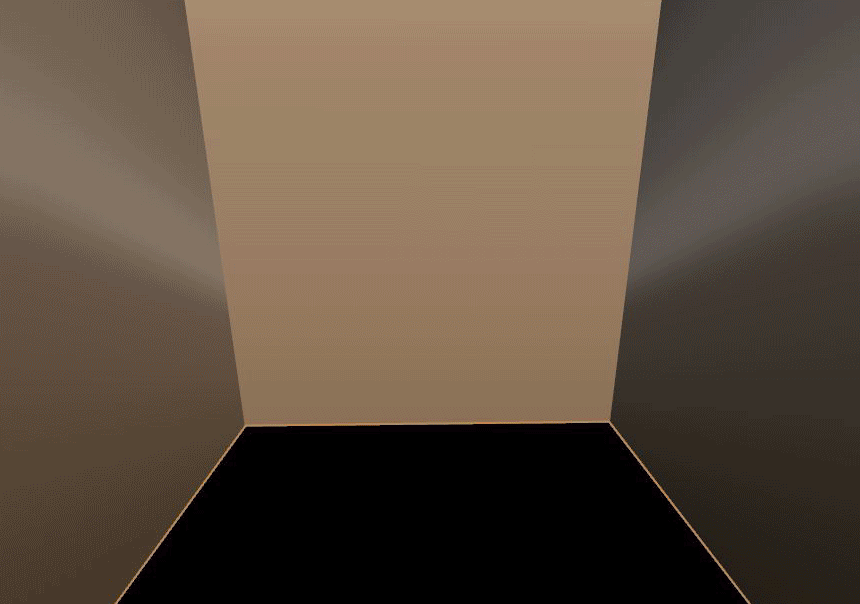 FABRICATION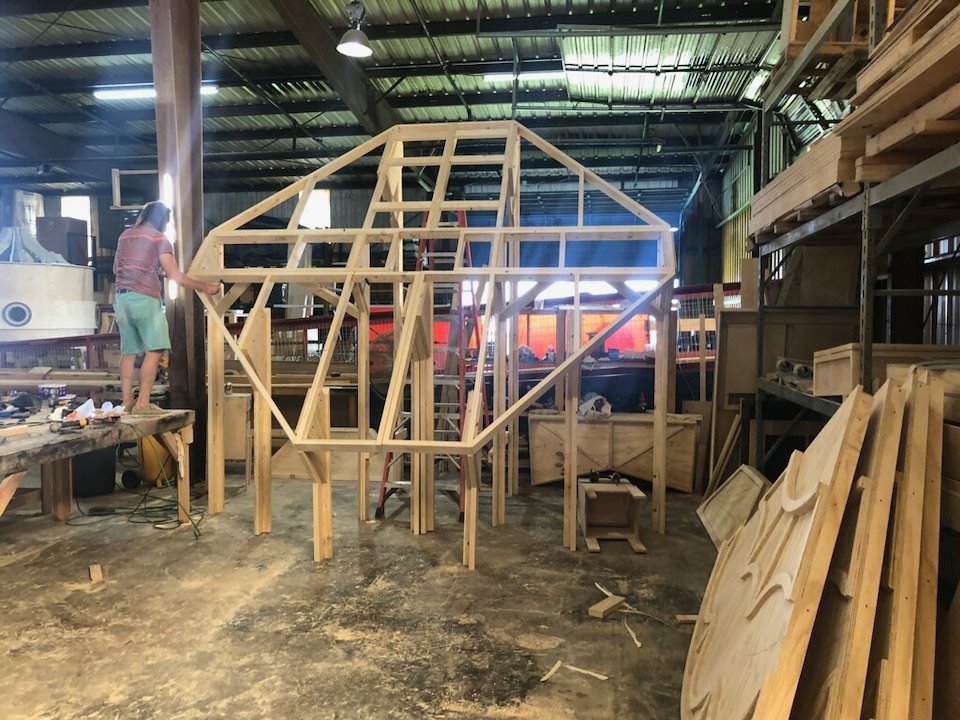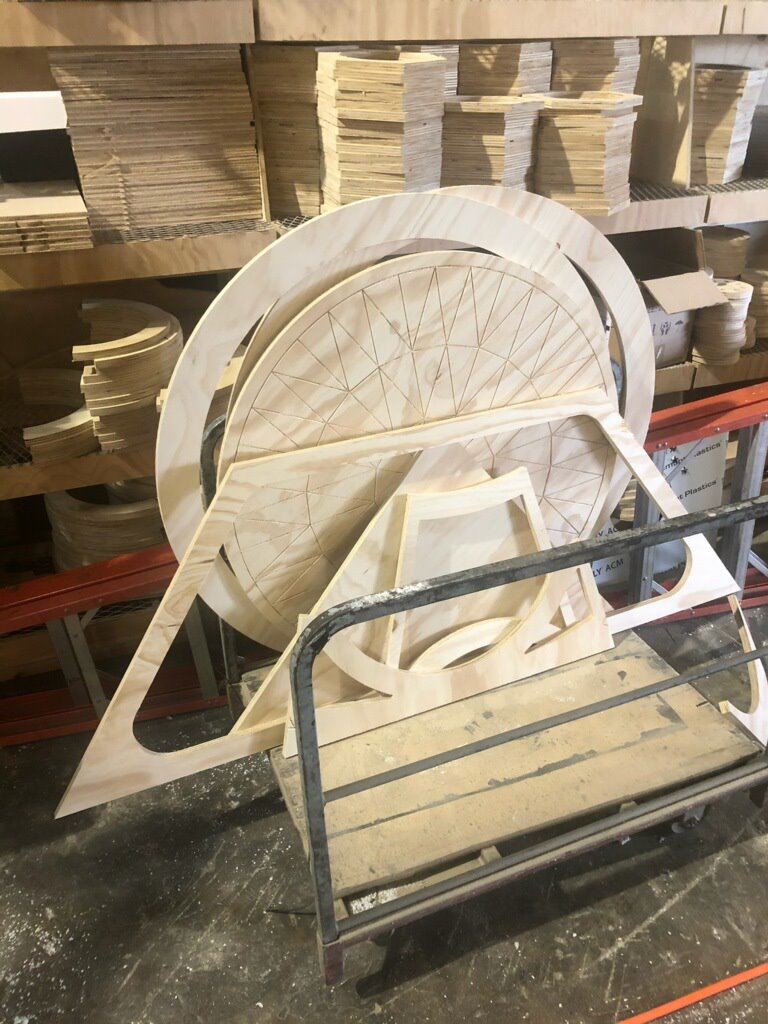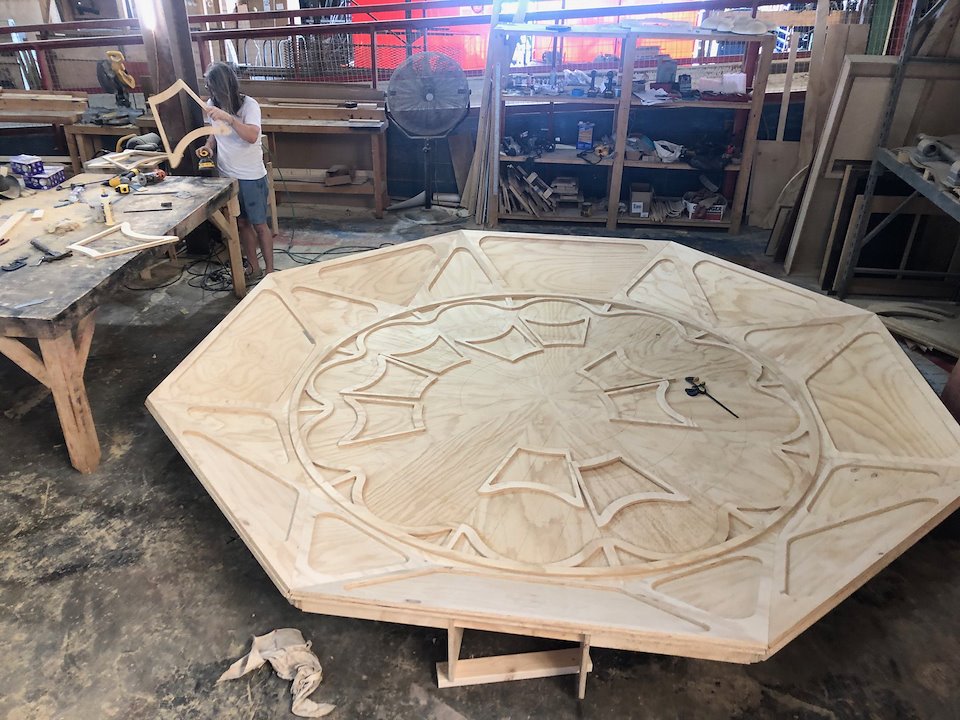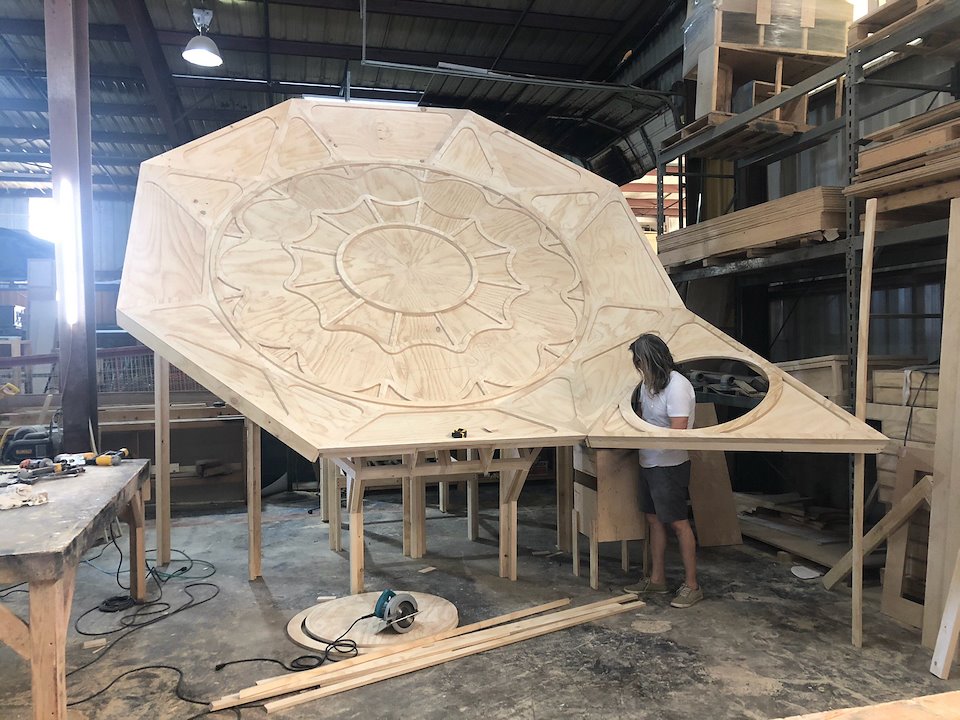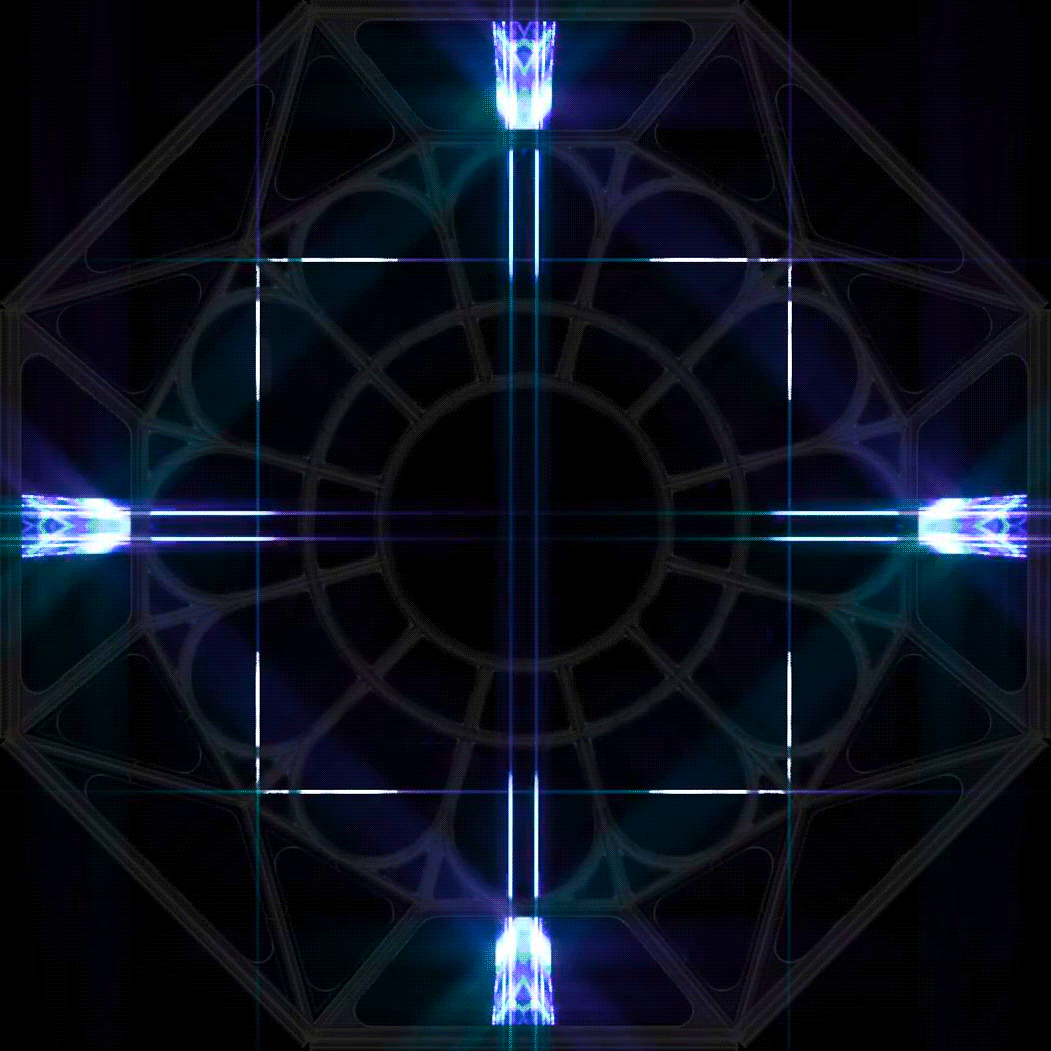 CONTENT DEVELOPMENT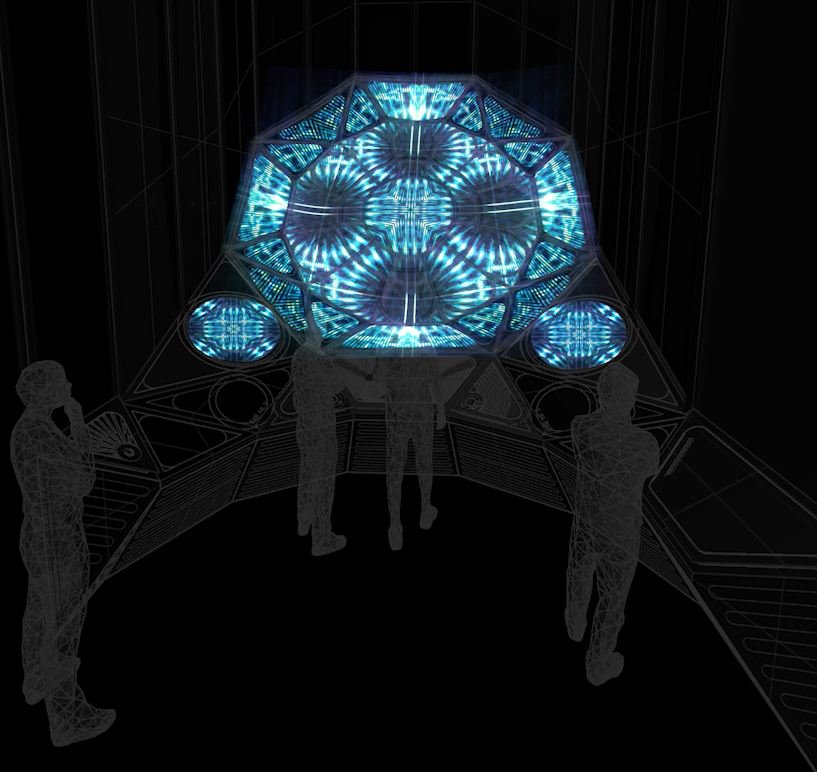 INSPIRATION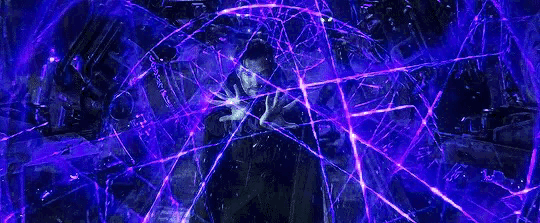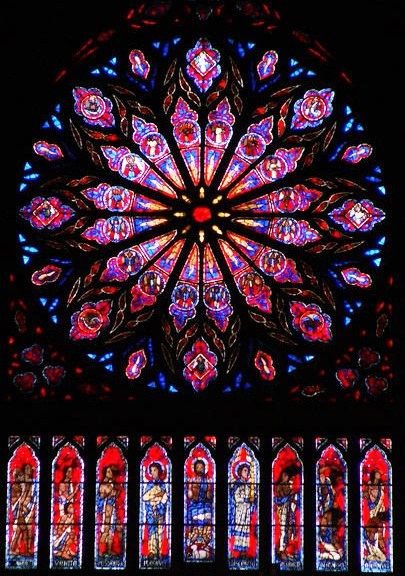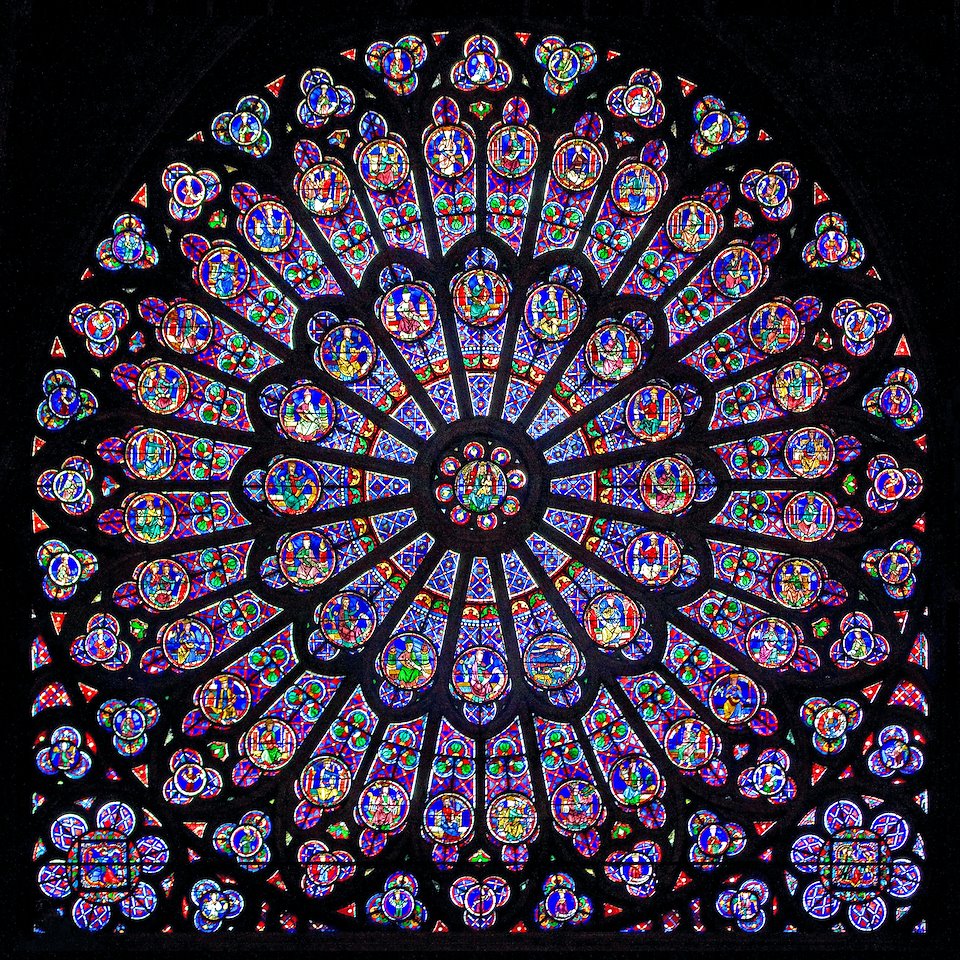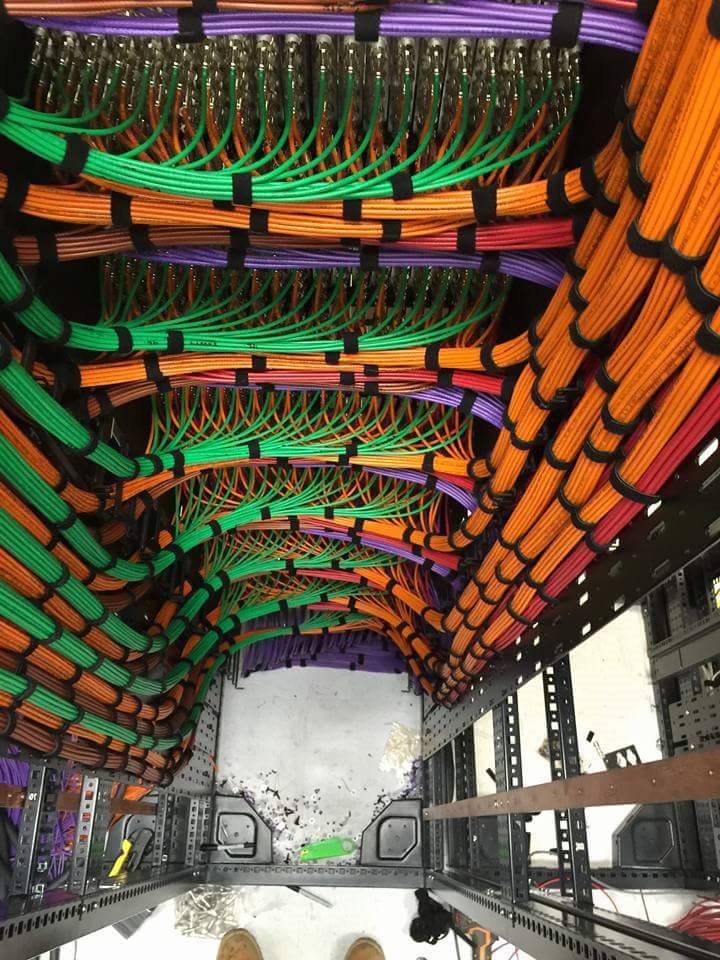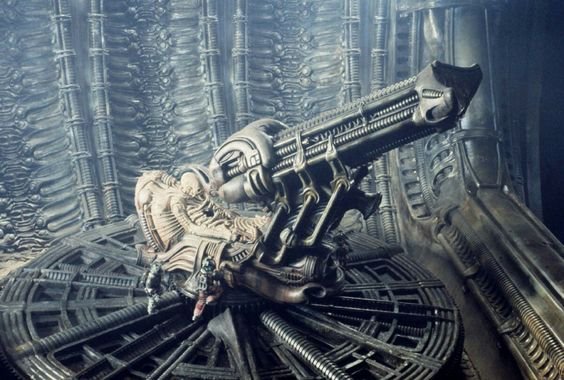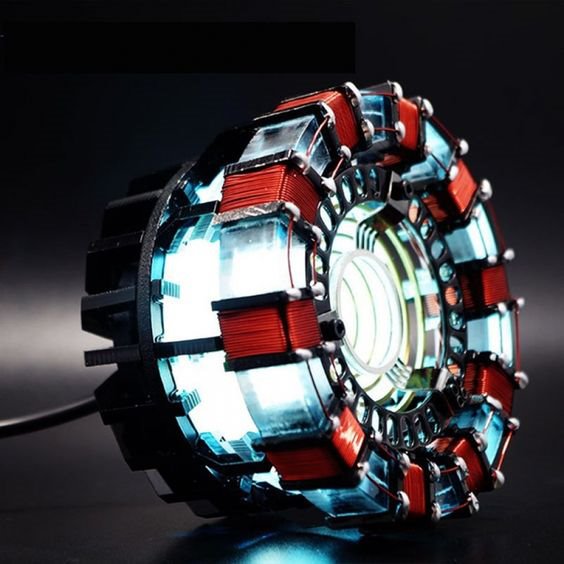 KALEIDRAL
| | |
| --- | --- |
| Role | Artist / Designer |
| For | at Seismique |
| Date | December, 2020 |
| Type | Interactive audiovisual projection installation |
| Commissioned By: | Seismique |
| Special Thanks: | Professional Scenic Services, Dave Prez, Smooth Technology |